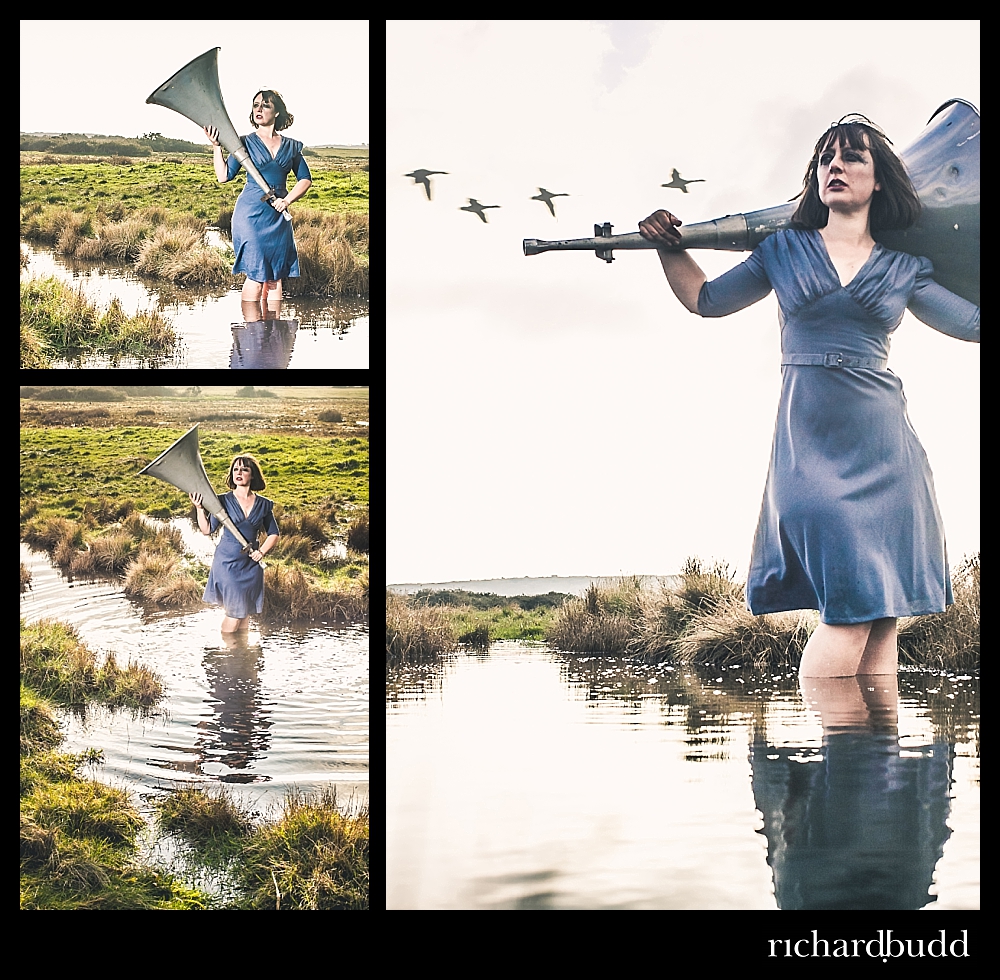 What a great day….
I can not say enough about this woman! What a creative bomb! Full of energy and enthusiasm to help, share and promote "art". Lorna hits every shoot with 100% commitement and passion and this is only the start of her creative process! I can't wait to see where this project goes and hope to support her during each step as she wow's audiences near and far! 🙂 RB
Client Testimonial. 
"I was really lucky to work with Richard on two photo shoots for my company, Gobbledegook Theatre. The first was a series of promotional images for a project about beds in woodland landscapes (working title 'Canopy'). The second is a project I've been working on for some time, 

Geophonic, which is about listening to the earth's geological processes inspired by the incredible and dynamic evolving landscape of Dorset, the Jurassic Coast WHS and the South West coast of Sri Lanka. As I make performance work for the outdoors, it was important to me to have the shoots in landscape, which of course throws up all manner of complications. Richard took everything in his stride, even the boggy walk on marshland to our location with heavy bags and props. He is a very collaborative and creative photographer, which means that I now have a set of brilliantly interesting and arresting images.
He's really creative, but also has incredible technical knowledge. Richard was really flexible in terms of accommodating what I wanted from the shoot (my brief was relatively complex) and he brought a great deal of skill and understanding to the image making.

He really captured the atmosphere and the attitude I was hoping for, and h

e has also created some of the best photos I've ever seen of myself!
Richard is an absolutely superb photographer, I've admired his work for ages and it's been a such a pleasure to properly work with him, he's really good at directing the image, is very kind and I can't recommend him more highly.

"