Bottle Product Photography.
Photography is all about light – we tend to love a good lighting project here. Getting bottle photography right is one of the most technical lighting challenges because glass bounces back anything you shine at it! It's a mathematical process moving the lights a millimetre at a time to get the exact "look" for the client. It's like cooking a great meal, you just know when you've got it right & other people really appreciate it.  It might take half an hour, or it might take a few hours (or more, and trust me some have!) but when you get it just how you want it – nothing is better!
All that for one shot I hear you say – but I hope you agree? It's worth it…


Langhams – bottle shots.
With the Christmas period it's always nice to get some themed shoots out on social media and here are a few lifestyle images we shot for press releases and magazine features, as well as social media.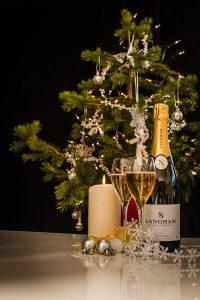 If you have a product, and are looking for some professional product photography for your business just drop us a line or give us a call on 07767 895205.
We charge by the hour to keep the costs as minimal as possible for you and we don't bite!