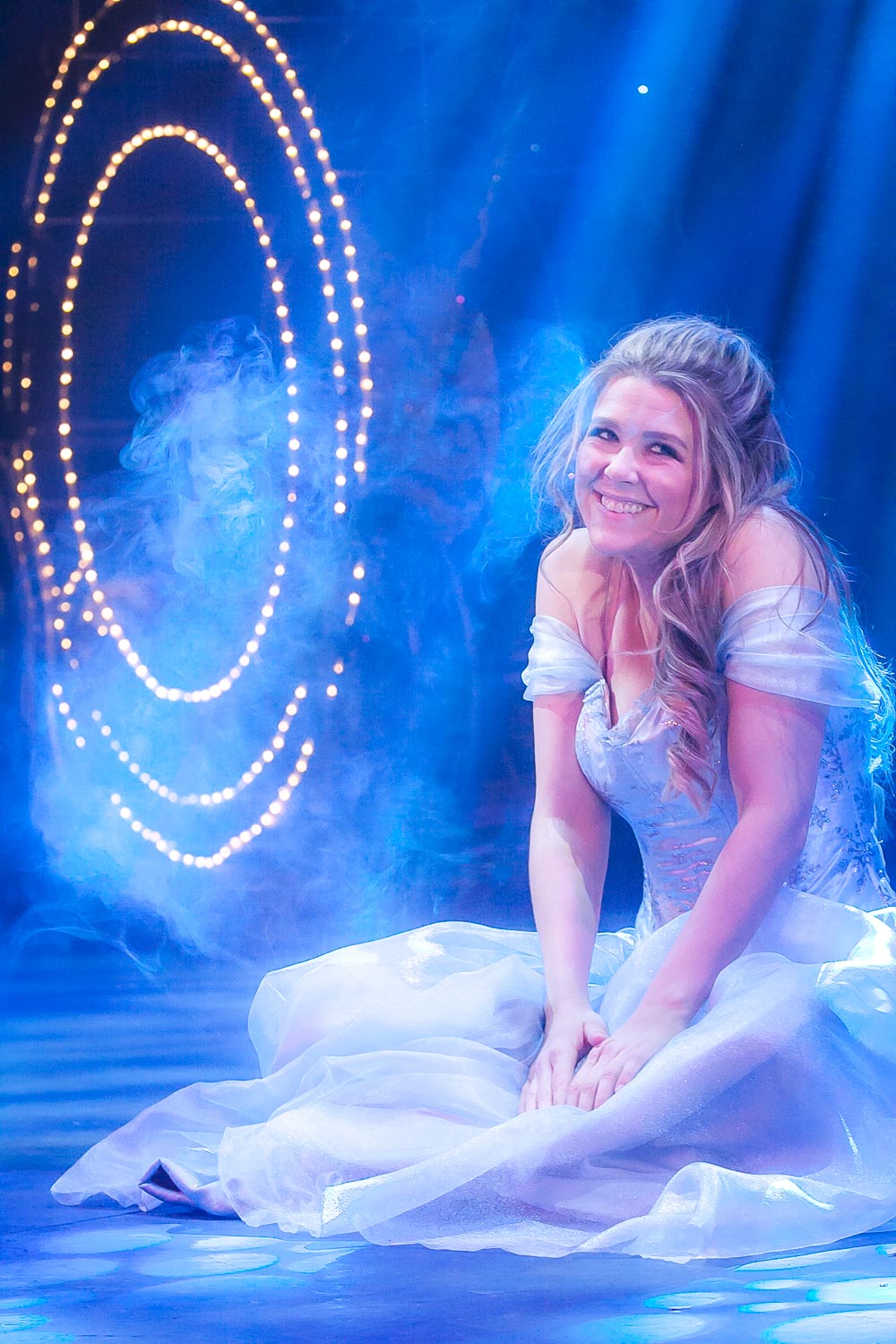 Christmas just wouldn't be Christmas without a Panto – This year it was Cinderella written and directed by Peter Duncan. Yes, Peter from Blue Peter! I grew up watching him on the box.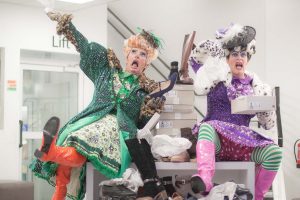 The press shoot in the autumn was a blast – We took the Ugly Sisters (Miles and Jay) shopping on Poole high street, and I don't think I've laughed so much before! We took over Clarks shoe shop, and the 'ladies' tried on a few items for size!
Watching Lucy hit those high notes and Miles and Jay having the most fun on and off stage was brilliant.  Richard Gibson as Buttons was jumping around and cart wheeling on stage was so much fun.  What a nice, warm and friendly chap he is – a real pleasure to meet him.  The show was full of music, effects, lighting, smoke, music, laughter and ponies! Yes, you read it correctly, live ponies – just another day in the life of Richard Budd theatre production photography I guess.